Hi, I am Stefan Römer.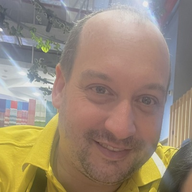 I am a Software Engineer with 15+ years of working experience (mainly C/C++, shell and batch scripts, python) and in-depth OS (Windows and Linux) and networking knowledge (implementation of custom interfaces, amongst others a CORBA interface used in the sorting centers of an international logistics company).
I studied Information and Communications Technologies (ICT) at the Frankfurt University of Applied Sciences from which I graduated with the degree of a Dipl.‑Ing.(FH) [Graduate Engineer (University of Applied Sciences)] in 2006. Since 2007 I did work as a development engineer in the field of industrial and logistics automation. In 2019 I moved to Vietnam, started my own business and do provide software development services on a free lance basis.
Initially I got interested in computers when my father bought a 286AT running MS DOS 3.3 a long time ago. With the time I used different Windows versions (from Windows 3.1 to the current versions) but since I got my hands on a bundle of SuSE Linux 5.1 at the local book store I am a Linux fan and Windows didn't touch my own PCs since many years. Currently my PCs run Gentoo and Artix Linux.
I am developing mainly with C/C++ and bash scripts. Sometimes I use Python as well and recently I got started using Rust as a modern programming language which enforces memory safety and prevents concurrent data races at compile time. I also got interested in cyber security and started gaining knowledge on the TryHackMe platform. Here my TryHackMe badge:
I fell in love with Vietnam so I live and work here. I also like photography, badminton and strong vietnamese coffee - lots of it.
---
Describing myself with some Q&A⌗
IT related Q&A:⌗
Windows or Linux?
No question about that: Linux!

C/C++ or Java?
No Java! C/C++ (or Rust) and Python/Bash where viable.

Vim or Emacs?
Vim - Neovim to be specific.

CLI or GUI?
CLI wherever viable. GUI everywhere else.

SSH or VNC/RDP?
SSH (see CLI or GUI above).

Web Development?
Some HTML and CSS is OK. I don't do more than that!

Databases?
Find someone else!

SAP? Oracle? etc.
BAAAAAAAAAAAAAAAHHHHHHH! (see 'Databases' above)
Other stuff:⌗
Coffee or Tea?
Coffee - The strong vietnamese kind of it!

Early bird or night owl?
Vietnamese people are early birds, they get up when I go to bed. I'm a night owl!

Beer or Wine?
"Ebbelwoi" (apple cider - like me it's from the german State of Hessen)
---
Address - that's where I live⌗
Stefan Römer
4-A3 Hope Garden Plaza
102 Phan Huy Ich
Ward 15, Tan Binh District
72109 Ho Chi Minh City
Vietnam